No contract required for residential mowing services. Free estimates without the harassment afterwards.
Voted "Best in Detroit"
Our lawn mowing services are the best in the industry and in the area. We take pride in the work that we do and we use "Best Practices" to ensure that the job is done right every time. We believe that if someone is relying on us to provide a service, we are going to provide the best there is. We treat every lawn as if it is our Grandmother's lawns, and we love our Grandma.
Mowing begins at $30 per mow. This is the minimum price we are able to offer. We keep our expenses as low as possible so we're not forced to pass on any additional costs to our customers.

Blowing the sidewalks and driveways are always included with the service. Of course we are going to clean up after ourselves. Edging of the sidewalks and driveways are also included with the service. We will edge as needed which is at least twice a month. Our services are designed to maintain the healthiest lawn possible.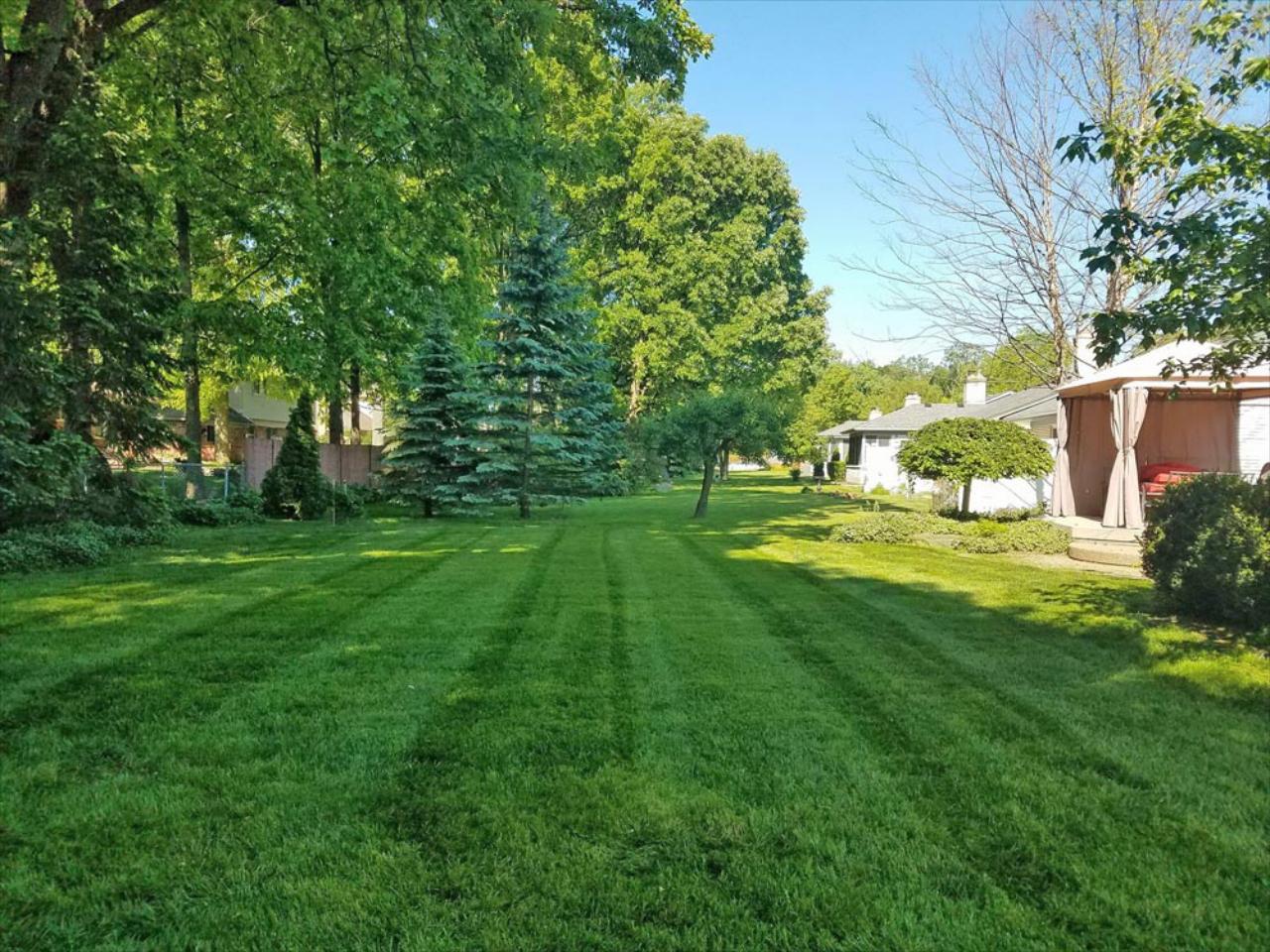 Our typical mowing season consists of 27 weeks, but may be adjusted as needed to benefit the lawn - depending on the season. Upon choosing our mowing services, we will provide you with an "Authorization for Services" form. This form shows that we are authorized to perform the services on your property and provides you with some guidelines of what you can expect. We will never ask you to sign a contract!!! We understand that not every customer requires the estimated 27 weeks of services. So we'll never make you sign a contract, no matter what circumstances arise.

Our best practice is to mow no lower than 3" in height each mow unless otherwise requested. Since the moisture is stored at the top of the grass blade, and the root system is in equal length to the grass blade, we maintain a proper mowing height that will benefit the health of your lawn. We will never lower our mower blades just so we can cut something and charge you for it!!! We make every effort to mow in opposite directions each time to reduce the amount of stress to the lawn and provide a clean cut each time.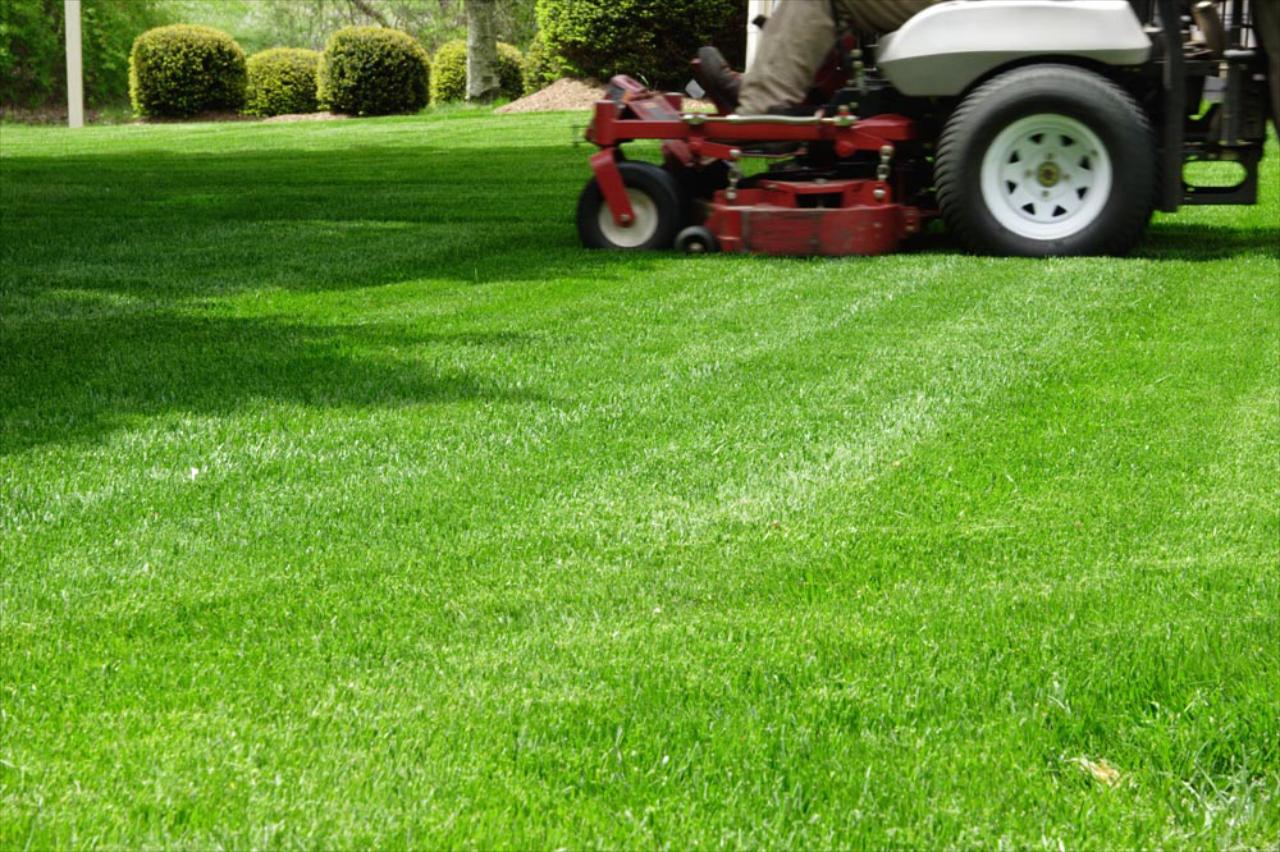 Proper mowing practices are much more important than most people realize and we do what is best and what is right for each lawn each week. Our training and experience is what sets us above the rest. We don't just "Mow and Go", we use our agronomic skills to provide you with the healthiest lawn we can, whether it be through mowing properly, or providing additional advice to help with improvements. Not everything needs to cost money; we prefer to to the best job we can and keep the costs low.
So What Makes a Lawn "Healthy"?
A properly maintained lawn doesn't just help with the appearance, but it helps with the overall health of the turf. The average homeowner isn't aware that the length of the grass blade is proportionate to the length of the root system. It is for this reason that when we mow, we never drop the mower blades below three inches in height. A 3" grass blade means a 3" root system which ultimately provides a healthier and thicker lawn.
This picture shows that growing grass in the shade is actually possible. The reason we are able to maintain a healthy thick lawn in this picture is because we were able to educate our customer on proper watering in different areas of the lawn, allowing enough air flow and sun light that the lawn needs and proper mowing height that reduced a lot of stress that was being caused. Those simple 3 things not only made a huge difference in the results, but the financial savings were pretty significant as well with the reduction of water and reductions of constantly seeding the area.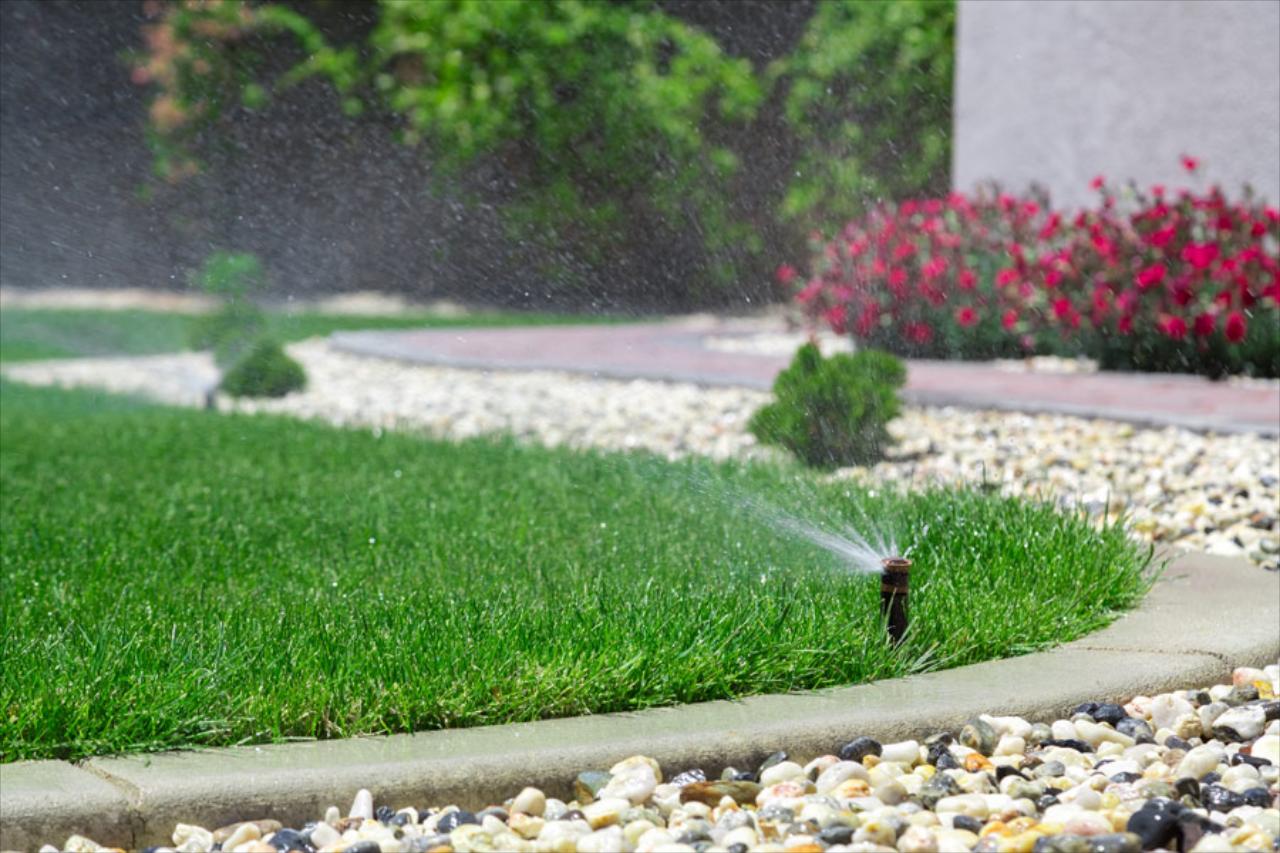 Your Lawn is Our Passion!
Mowing and Landscaping isn't just what we do, It's what we love. Owning a home or business is the largest investment someone is going to make in their lives. It saddens us to see that some people aren't able to maintain that property the way they would like to whether it be a lack of time or a lack of money. Here is an example of a large property that at one time went unused by the homeowner because they felt that it needed lots of flowers, plants, landscaping beds and mulch in order for it to be an inviting place to hang out.
This picture shows that with just a few plants and small trees up near the house and the rest of the lawn just properly maintained, it can be a beautiful and inviting space without a huge expense. Landscaping doesn't have to be expensive to be inviting. That's one of the many reasons our customers love us, because we provide a "Quality and Affordable" service regardless of the size of the property.