Landscape Edging comes in a variety of different styles including brick stacked edging, plat edging and buried edging. Hidden Talents Lawn and Landscape can help you determine what's best for your needs.
There's a Style of Landscape Edging for Everyone!
Black Diamond Edging is one of the most common edging that is installed improperly. Several builders use edging as a tool to secure mulch and stone in a landscape during construction and the sale of the home. This edging is designed to be installed deep into the soil so that the top is flush with the top of the soil. It is designed to prevent to root system from spreading into the landscape bed, NOT to keep the mulch or stone inside.
As a result of poor installation, it is very common for this type of edging to need replacing. If this is the type of Landscape Edging you would like installed or replaced, contact Hidden Talents Lawn and Landscape today to have it done professionally.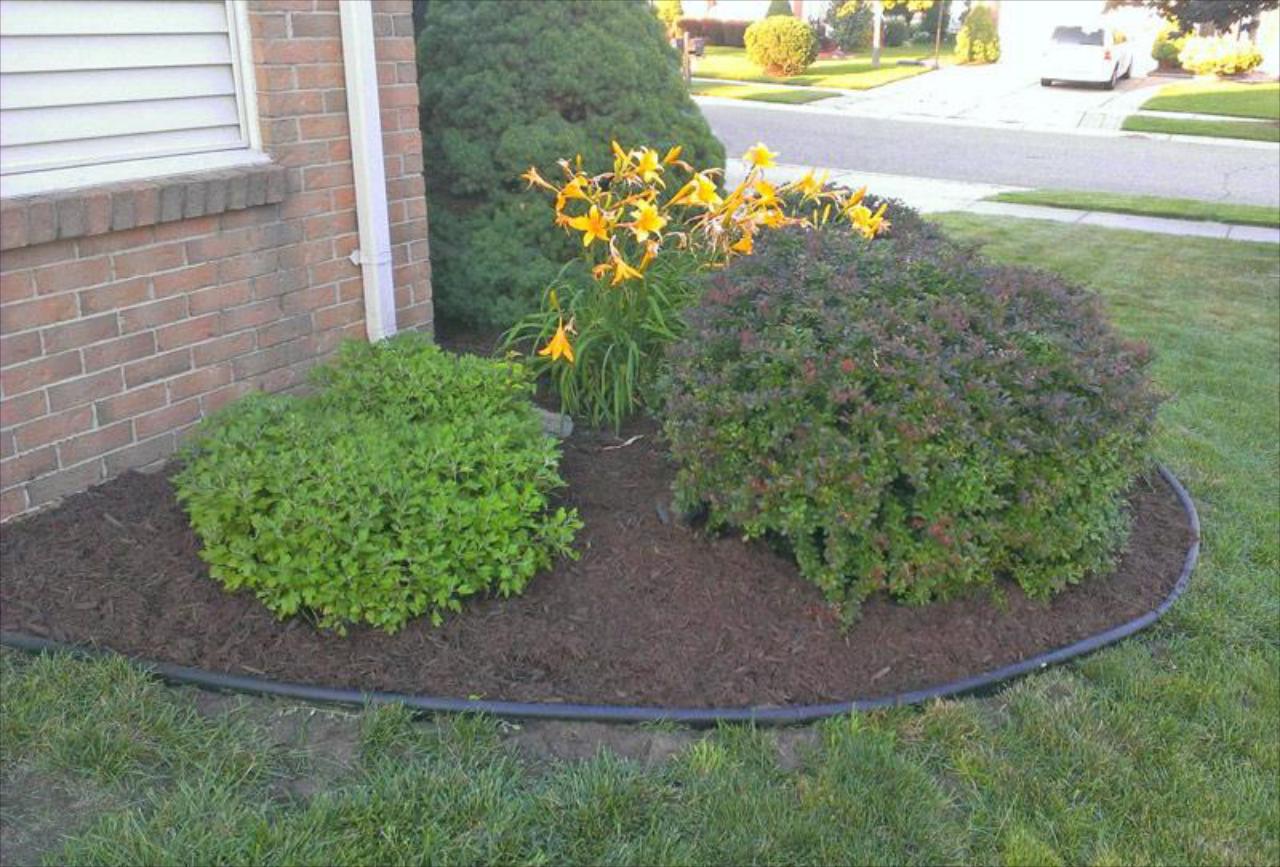 Brick Style Edging is Great for Retaining Materials and Plants
Brick Landscape Edging is a great option for retaining materials such as mulch or stone. It's also a great option to boost the visual appeal of the landscape beds. With several different styles and colors available, Hidden Talents Lawn and Landscape can help you find the right brick edging for your landscape bed. When choosing style of landscape edging, customers are often surprised that there isn't a dramatic difference in price between types.
While some edging doesn't have much material cost, the labor can be the same as the material would be with a different style. In other words, do not assume that a brick landscape edge is a lot more expensive than a diamond edging or a different style of edging.